As a place of learning and science, the Wellcome Genome Campus takes its responsibility to mitigate the impact we have on the planet as a high priority. In line with our mission to improve human health and wellbeing, we put sustainability at the heart of our operations and reduce the demands we place upon natural resources.
Since 2011, we have taken environmental management very seriously by maintaining certification to ISO 14001, complying with environmental legislation and reducing our impact where possible. This has led to increased generation of renewable energy, an active green transport strategy, energy reduction initiatives, sustainable design requirements for all construction projects and the promotion of significant biodiversity on campus.
In response to the scientific consensus on climate change and the urgency of the global situation, we would like to maximise the positive impact we can have, both locally and globally. As such, we have launched a formal Environmental Sustainability Strategy which we are committed to achieving.
This strategy sets ambitious goals, across twelve themes, in support of our target of achieving carbon neutrality by 2030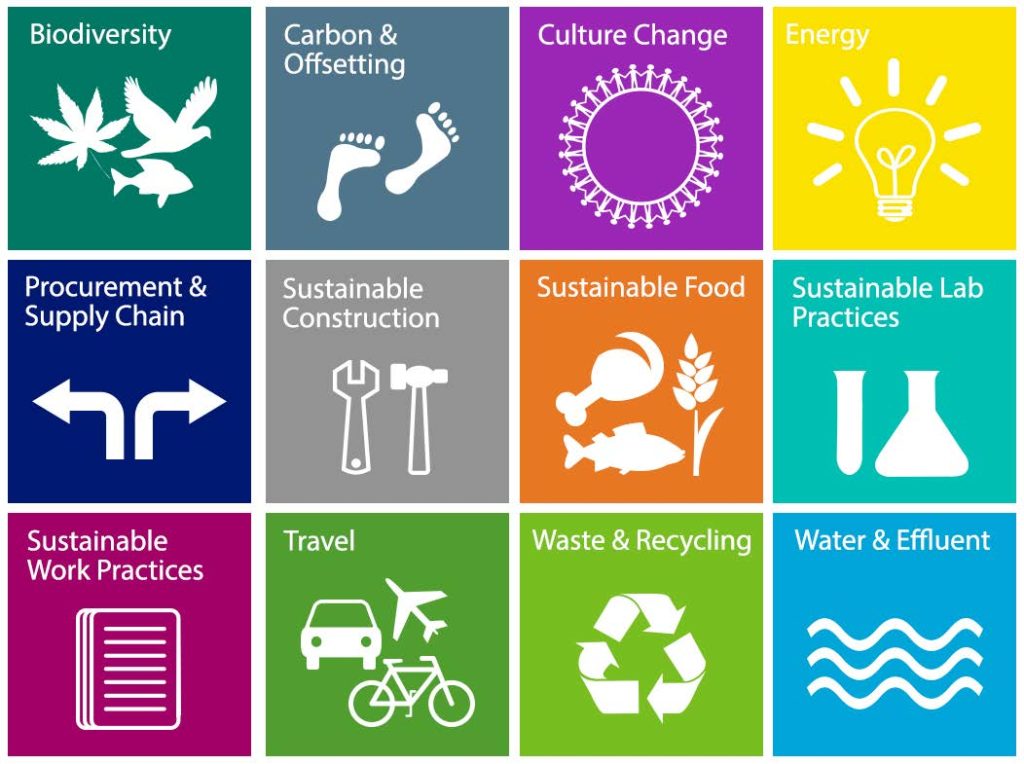 Success will require us to recognise that the human environment and the 'natural world' are one and the same. It will require conscious changes in working practices, buying decisions, energy use and cross-campus collaboration. It will be about reducing the waste we produce and recycling more of what we do use. Teams, individuals and organisations all have a part to play.
Sustainability is also about creating a sense of place, a campus as a 'living lab' that is a part of the natural world rather than apart from it. We recognise the value of biodiversity on the Wellcome Genome Campus and will seek to better understand it, including through sequencing the genomes of campus wildlife for the Sanger Institute's Tree of Life programme.
Sustainability will also underpin the planned expansion of the Wellcome Genome Campus over the next 25 years, as it develops into an international centre for scientific, business, cultural and educational activities emanating from Genomes and Biodata.