Developing a view on Brexit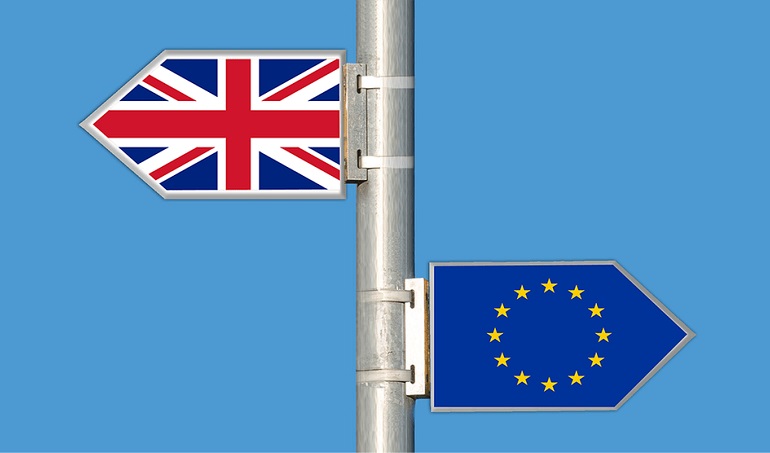 How might Brexit impact a large research Institution based in the UK? Sarion Bowers, Policy Lead at the Wellcome Sanger Institute explores the repercussions for scientific collaborations and the costs- both financial and in terms of scientific progress.
Every few years there comes an event that sits in our collective memories: each of us can say with total clarity where we were at that moment. I have no clear memory of voting on 23 June 2016, but 24 June found me sitting on a friend's sofa watching the news. As the minutes ticked by neither of us got ready for work and we simply sat and watched as we tried to process the news that the UK had voted to leave the EU.
As the Policy Lead for the Sanger Institute, it's been my job to understand the impact that Brexit will have on the Institute and our science. A Nature poll in the run-up to the 2016 referendum showed that 83 per cent of active UK researchers supported remain, and 5 per cent were undecided. I asked people here what their views were. At two events covering nearly 200 postdocs, faculty, senior scientists and institute leadership, only two people put their hands up for leave when asked.
Nature journal poll of active UK researchers showing that the vast majority supported remain in the EU.
I have been acutely conscious of the diversity of views on EU membership within the Institute, locally and nationally. As I have gathered evidence and developed our positions I have tried to put our thoughts and views to people across the spectrum. What has become starkly clear to me is the Institute is a centre of global scientific excellence, and the effects on our science of leaving the EU are almost uniformly negative. Purely in terms of science, as far as EU membership goes the UK was having its cake and eating it. Nothing proposed so far represents a better deal for UK science and scientists than what we have as a member state. This is why all the Institute's communications on Brexit express concern.
Global talents bring world-class success
Over the past two years, I have spent a lot of time researching where our staff come from, how different skill sets and job families are reliant on immigration and EU citizens. At the same time, growing our own talent, and developing UK scientific capabilities have been high on our agenda, but we have never viewed these activities as an alternative for global recruitment. Rather, we consider developing UK talent as a way to improve the UK's global scientific standing through the subsequent exchange of ideas and knowledge by the movement of people.
Many of our staff travel for work. Freedom of movement has supported powerful EU collaborations and helped attract talented staff and students, to make a vibrant scientific community. At the same time, I've seen how restrictions on travel outside the EU have created challenges for other projects. These problems are not insurmountable, but they cause delays and cost money.
To continue reading this article, please visit the Sanger Institute blog.