Microbiotica celebrates successful first year with third award win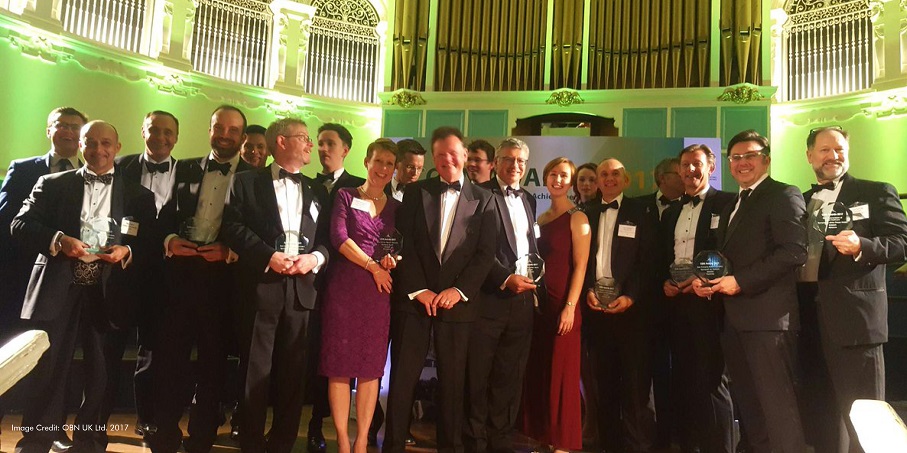 Microbiotica receives 'Best Start-up Biotech' at OBN Awards
Microbiotica, a leading player in microbiome-based therapeutics and biomarkers, announces that it has been awarded UK Best Start-up Biotech at the OBN Awards, which took place at Oxford Town Hall.
The award recognises Microbiotica's commercial potential in the fast-growing microbiome space, reflecting its innovative approach to transforming personalised medicine across therapeutic areas through leading microbiome science.
In 2016, Microbiotica was created with £8m funding from Cambridge Innovation Capital and IP Group to commercialise the ground-breaking research of the Wellcome Trust Sanger Institute.
Mike Romanos, CEO of Microbiotica, said of the win: "We are delighted to have received the recognition of our peers in the UK biotech industry with our third industry award win. We believe this reflects the strength of the science that the Company is based on, the quality of our team and the very rapid progress it has made in the first year."
The OBN Awards celebrate innovation and outstanding achievement across the UK Life Sciences industry.
Notes to Editors
About Microbiotica
Microbiotica was established in 2016 to develop and commercialise ground-breaking research into the role of the human microbiome in health and disease and its application to medicine conducted in the Host-Microbiotica Interactions Laboratory ("HMIL") at the Sanger Institute.
Microbiotica's founders are Mike Romanos, Trevor Lawley and Gordon Dougan, FRS.
CIC and IP Group are co-investors in Microbiotica, with a £4m contribution from each party to provide total initial funding of £8m.
Microbiotica is based at the Wellcome Genome Campus in Cambridge, UK, with offices in the Biodata Innovation Centre and laboratories in the Sanger Institute.
During 2017, the Company has won OBN's 'Best Start-up Biotech', Biotech and Money's 'Life Science Spin-out of the Year' and One Nucleus' 'BioNewsRound Award' www.microbiotica.com
About the Microbiome
Recognition of the importance of the microbiome, the body's trillions of resident bacteria, represents a paradigm shift in our understanding of its impact on human health and disease. This creates major opportunities in the diagnosis and treatment of a wide range of disease including enteric infections, autoimmune disorders, metabolic disorders, cancer and neurological disease.
For further information please contact:
Microbiotica
Rowena Gardner
+44 1223 786063 / +44 7801 480569
Instinctif Partners (for media enquiries):
Sue Charles/Gemma Harris
+44 20 7866 7860