SciBite acquires FactBio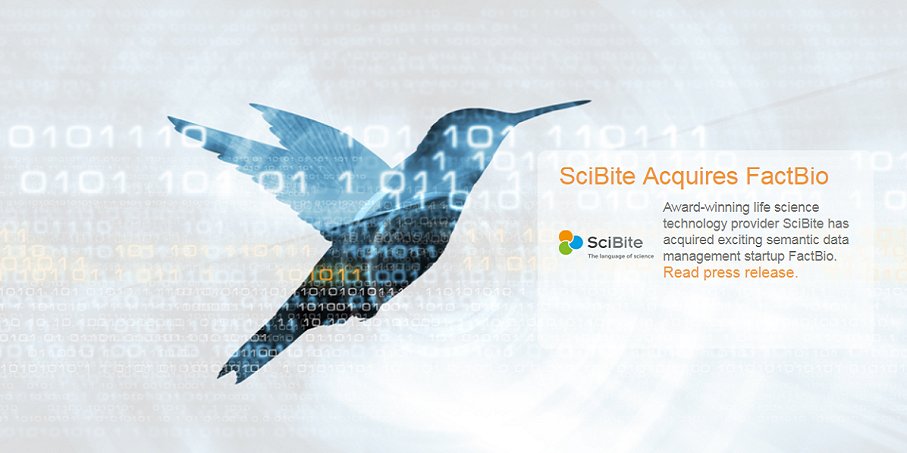 SciBite, who recently moved into the BioData Innovation Centre here at the Wellcome Genome Campus has acquired has acquired Cambridge based FactBio, a leading developer of semantic software for data management and curation for the life sciences. FactBio will become a wholly owned subsidiary of SciBite and all business will relocate to SciBite's offices here on Campus. Terms of the deal were not disclosed.
The era of data-driven R&D is motivating investment in technologies such as machine learning, artificial intelligence, data integration and natural language processing to provide deeper insights into new drug development strategies. While the key to making such efforts successful is clean, high-quality data, in reality, the data cleansing and annotation work required to achieve this can be costly, often prohibitively so. Through its knowledge management platform, Kusp, FactBio provides the tools to streamline this process and generate the high-quality data needed for meaningful analysis.