Congenica: the first company to join the Biodata Innovation Centre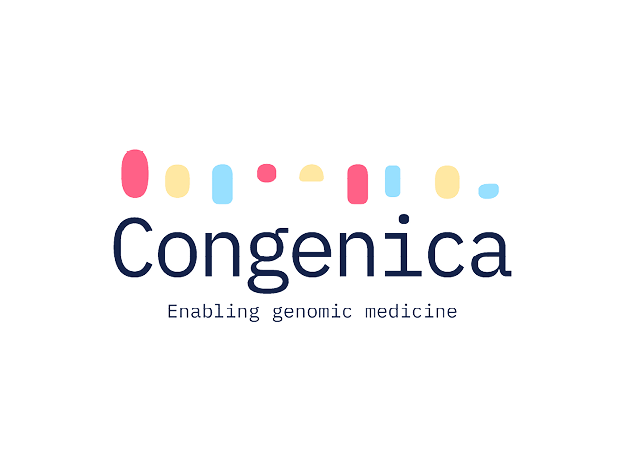 UK company, Congenica moved into the Biodata Innovation Centre (BIC) in July 2016, having been located on the Wellcome Genome Campus since 2014. Congenica is an international leader in providing clinical data solutions for genetic diagnosis, with its primary focus on rare disease. The move has enabled Congenica to stay in touch with new research on campus and continue to develop close relationships with its neighbours in the BIC.
Dr Tom Weaver, CEO of Congenica, says: "We are delighted to be on the Genome Campus. Being located here has enabled us to make great strides in the development of Congenica's pioneering technology Sapientia."
Rare disease affects 1 in 17 people globally, and 3.5 million people in the UK have undiagnosed rare diseases. Faster diagnoses for patients with rare disease is transformational for them and for their family. It means they can receive safer and targeted treatments, undergo screening, make informed reproductive choices and receive stratified therapies.
The pioneering research study, Deciphering Developmental Disorders (DDD) from the Sanger Institute, used innovative technology to dramatically improve diagnosis for children with genetic disorders. By adapting and expanding the DDD technology, Congenica created Sapientia, a clinical grade platform that enables multi-disciplinary clinical teams to provide rapid and accurate genomic interpretation at scale. The platform supports clinicians working with gene panels, exomes and whole genome in a number of file formats.
Sapientia enables clinicians to rapidly and accurately interrogate, annotate, interpret and report on all known human genes for DNA variants to identify the underlying causes of the patient's inherited disorder, whilst generating an audit trail of all conclusions. It brings together in one secure, web-based user interface all the databases and tools required to enable clinicians to diagnose patients faster, and collaborate remotely with other members of diagnostic multidisciplinary teams, in some cases generating 80 diagnostic reports in a single, one day MDT meeting.
Congenica was chosen as a genome interpretation partner by Genomics England for the UK 100,000 Genomes Project. Sapientia is being used to generate reports for Genomics England to help in the diagnosis of patients with a rare disease. Congenica was the first UK company to deliver interpretation reports.
Sapientia has been developed by incorporating feedback from the NHS clinicians, including Great Ormond Street Hospital, Manchester Centre for Genomics Medicine, Birmingham hospitals, and the hospitals in the Northern Health Science Alliance (NHSA), as well as diagnostics labs in the USA and research projects such as PAGE for prenatal genome analysis. The platform is now used in many regional genetics centres across the UK, already bringing benefits to patients.
Congenica is committed to developing innovative ideas that address unmet needs in the NHS and improve patient services. Andrea Haworth, Head of Clinical Services, was selected as a fellow by the NHS Innovation Accelerator (NIA) to assist with the faster and more effective adoption of innovative technologies within the NHS.
Innovate UK awarded Congenica funding to unlock the technologies to realise the potential of stratified medicine. Life Sciences Minister George Freeman MP announced that "this investment will help to deliver innovative, personalised treatments that can make a real difference to NHS patients and cement the UK's position as a world-leader in genomic science."
In the last 18 months, Congenica has doubled in size, necessitating a relocation of the company. The development of the BioData Innovation Centre has meant Congenica is able to remain on the Wellcome Genome Campus and continue working closely with their partners from the Sanger Institute and others. It is also a practical way to strengthen their connection with their direct neighbours Illumina and Genomics England. With more space available, they are able to welcome even more talented people to their rapidly growing team.