Eagle Genomics partner with Microsoft Genomics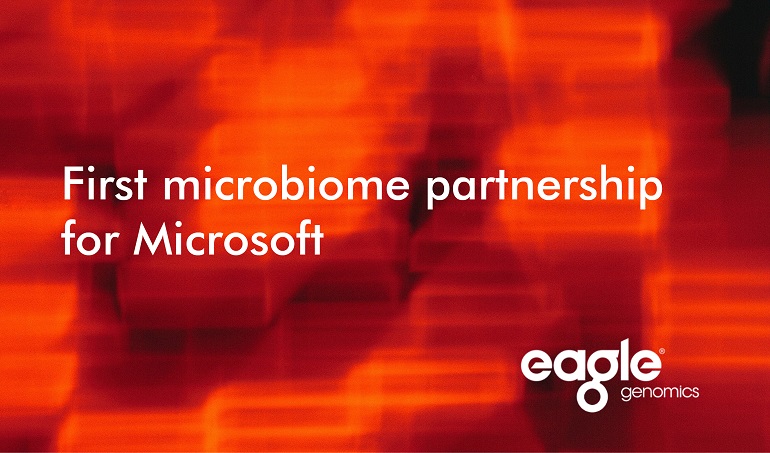 First microbiome partnership for Microsoft
The data scientists and developers from Eagle Genomics who were behind a ground-breaking microbiome data platform, have announced their partnership with Microsoft Genomics, a Microsoft Azure service dedicated to meeting the computational challenges of the genomics era. This is the first Microsoft partner focused in the microbiome genomics market.
Microbiomics is the study of the microbiome; the ecosystem of good bacteria, fungi, and viruses present in virtually all living organisms. The microbiome plays a key role in defending against disease, however, the uptake and popularisation of anti-bacterial products, pesticides, and antibiotics in the last century have caused widespread microbial imbalance and impairment. This has led to a host of ailments we face today including; immune disorders, mental health problems, and antibiotic resistance.
The partnership of Eagle Genomics and Microsoft Genomics represents a commitment to address these challenges.