Genomes and biodata will transform the human experience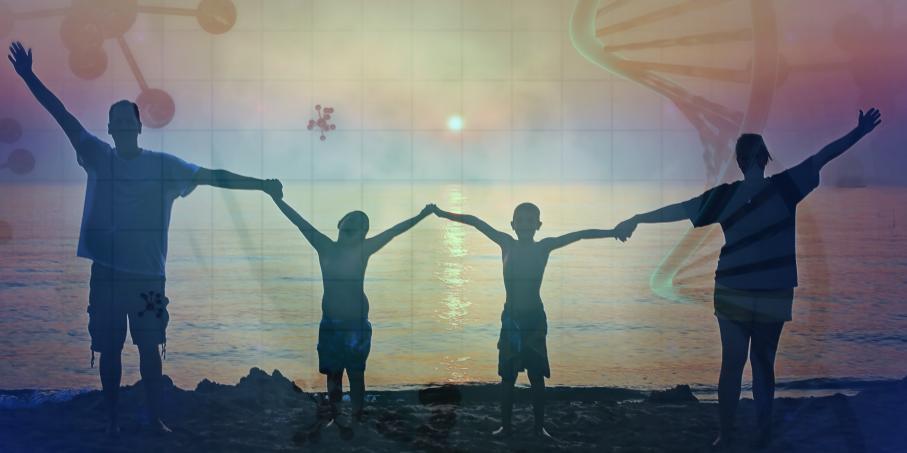 Since the complete human genome was sequenced back in 2003, a world of opportunities opened up in developing our understanding of illnesses, disease and genetic disorders, and along with this new information, our ability to better diagnose and treat patients.
In the UK, a new government-led initiative was announced by Jeremy Hunt, Secretary of State for Health, as part of the NHS 65th birthday celebrations on 5 July 2013. It was called the 100,000 Genomes Project– an endeavour to sequence 100,000 whole genomes from NHS patients with rare diseases, and their families, as well as patients with common cancers.
Why?
To enable new scientific discovery and medical insights and to help kick-start the development of a UK genomics industry. The Project is led by Genomics England and we invited members of its executive team to our recent Bench to Boardroom seminar to tell us more about how they are engaging with individuals and companies all over the UK and beyond to take advantage of opportunities to innovate in healthcare.
Phenomenal opportunities in genomics and biodata
"Two things I learned… the scientific community has a natural entrepreneurial zeal, and it's never too difficult to excite that feeling in them. The second thing I learned is there is a lot of money out there to back opportunities in genomics in the UK if you put the right context to it." – Sir John Chisholm
Sir John Chisholm, the Executive Chair of Genomics England opened the seminar with a brief overview of his illustrious career and a reflection on the entrepreneurship opportunities within genomics and biodata that are currently up for grabs. The audience were a mixture of academics from the Sanger Institute and EMBL-EBI based here on Campus, and those working for companies based at the BioData Innovation Centre as well representatives from biotech companies such as AstraZeneca. Sir John likened the sense of excitement over current opportunities in genomics to how things felt back in the 70's when he and his colleagues were backing the latest exciting developments in the microelectronics market; he said: "There are phenomenal opportunities in genomics and biodata right now that will transform the human experience, we don't yet know where all of these opportunities will come from or what the business models are, but they are there."
Improving the human experience
Meet Jessica.
She is a joyful and lovely 6 year old with a rare condition which causes epilepsy and affects her movement and general development. Jessica's symptoms started early, but she did not enter the 100,000 Genome Project programme until she was 4 years old after numerous tests failed to produce a diagnosis. In a search for answers, Jessica's parents provided consent on her behalf to take part in the Project and along with their daughter's DNA, they donated a small sample of blood so that their genomes could be sequenced as well.
Genomics England does not treat NHS patients directly, but rather works with hospital trusts clustered into 13 NHS Genomic Medicine Centres (GMCs) – each serving ~3-5 million of the population. Each GMC acts as lead for local hospitals as a delivery partner (over 80 hospitals across England) and contains regional genetic laboratories and clinical genetic services and local pathology laboratories.
Jessica and her parents' DNA samples were first sent to the UK Biocentre for sorting, quality checking, and preparing for sequencing, then onto the sequencing centre based at the Wellcome Genome Campus. Jessica's data was then sent on to be stored at a secure government-backed facility in Corsham and to the Genomics England team to be analysed and interpreted.
Looking for a needle in a haystack
As well as genomic data, the NHS GMCs provide clinical data on each patient to allow Genomics England to combine this with secondary data to support their analysis. To begin with, every genome is compared to the reference human genome sequence.
Jessica's genome had 6.4 million differences, or variants, from the reference sequence and because her condition is rare the variant that causes her condition is also rare. In this case, the next step was to look for rare variants. Almost 700,000 of them were identified.
This number was then narrowed down to 3,000 by using information found in existing research papers and scientific studies. Jessica's parents do not have the same condition, so when her information was compared to that of her parents' there were just 67 variants out of 3,000 that were different between them and could therefore be the cause of her condition.
The 67 variants were then checked against a knowledge base curated by Genomics England – PanelApp. This tool has information on thousands of genes that may be linked to rare diseases, as reported by expert doctors and researchers. Finally out of the 67, one was identified as a possible cause of Jessica's symptoms. The name of this gene is SLC2A1.
What's in a gene?
The SLC2A1 gene makes a protein that transports a certain type of sugar to the brain. Two healthy copies of this gene are needed for this protein to transport enough sugar to fuel the brain, but mistakes in this gene can cause the 'Glut1 deficiency syndrome'. This was Jessica's diagnosis. Armed with this knowledge, Jessica's doctor was able to recommend a low-carbohydrate diet which has helped to reduce the number of seizures she has.
Economics of genomics
Over the years, a patient like Jessica would have numerous standard NHS tests including multiple MRI scans, lumber punctures, EEGs and other genetic tests. All these, turn out to be an ineffective use of the NHS resources, not to mention the disruption to life (and work) of the family when they produce inconclusive results.
Unfortunately, this is all too common an experience of many families affected by rare disease, which is around 3 million people in the UK.
The 100,000 Genomes Project has created an infrastructure that can now deliver a diagnostic report (requiring a single test) at an affordable price ( less than a £1000)- a more cost-effective way to test NHS patients like Jessica.
Join generation genome
In the future, advances in genomics will allow the NHS to move away from diagnosing and treating illness to predicting and preventing ill health. The development of precision medicine enabled by genomics will increasingly allow each patient to be treated individually and help to decrease the costs of medicine development.
Having launched 4 years ago, the 100,000 Genomes Project has mobilised a proven infrastructure in the NHS, and soon longitudinal data and patient follow-up will become available. Other countries are now embarking on programmes based on similar models and the Genomics England team are now able to conceive of providing the world research community with the data resource of substantial scale to help progressively tackle the most pressing health challenges.
"We have the potential to be the world hub for genomic medicine and precision medicine because we have a unique congregation of institutes like Sanger and EMBL-EBI, but also a health system that can actually support it because of the way it's set up. We have the ability to operate on a scale no one else can…" – Sir John Chisholm
For more information about Genomics England and the 100,000 Genomes Project, visit: www.genomicsengland.co.uk