Join our Campus community: hot-desking spaces available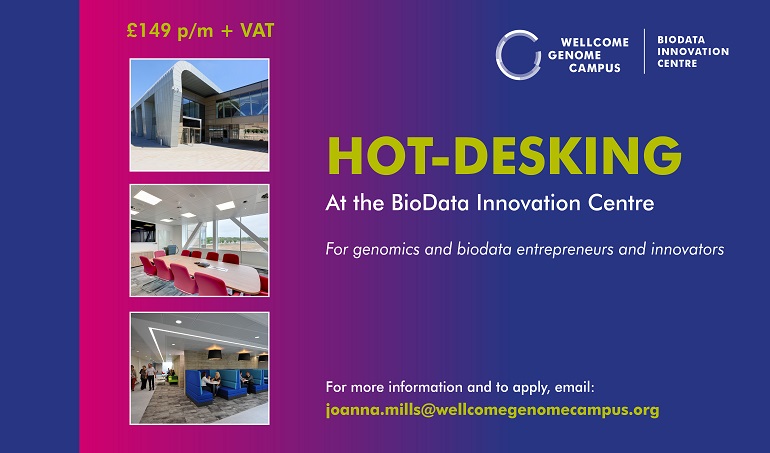 Today sees the launch of a hot-desking initiative at the BioData Innovation Centre, here on Campus.
Individual entrepreneurs and innovators who are applying a genomics or a bioinformatics focus to their work are invited to join the vibrant community of companies in the BIC and to enjoy many of the benefits of Campus life.
How much does it cost?
£149 p/m + VAT
What's included?
Access to the BIC and the Campus grounds up to six days in any given calendar month (8.30- 17.00 Monday -Friday, excluding Bank Holidays).
Space at one of the 'hot-desks' in the BIC.
Use of the meeting rooms within the BIC.
Invitations to BIC social and networking events on Campus.
Ability to host guests on Campus.
Use of the Campus cafes and its restaurant.
Opportunity to attend seminars and other events on Campus.
Use of the Whittlesford Parkway shuttle bus and the Campus bus service.
Who can apply?
Individuals who are currently external to our Campus as well as Campus-based entrepreneurs.
Application process
Please note, that in order to be allocated a space, all who apply, will have to successfully fulfill the requirements of our Gateway Application.
You can download an expression of interest form here which lays out three key requirements of the Gateway.
Get in touch
For more information and to submit your application, email: joanna.mills@wellcomegenomecampus.org