New partnership for Genomics England and Illumina to sequence human genomes in the fight against coronavirus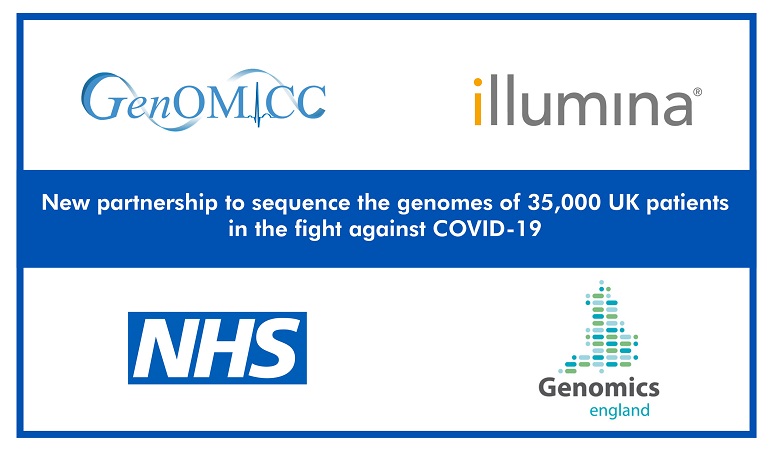 Genomics England is partnering with the GenOMICC Consortium, Illumina and the NHS to launch the research drive, that will reach COVID-19 patients in 170 intensive care units throughout the UK.
Thousands of patients severely ill with coronavirus will have their genetic code studied to help scientists understand whether a person's genetics may influence their susceptibility to the virus.
This project represents a major new human whole genome sequencing study across the NHS, involving up to 20,000 people currently or previously in an intensive care unit with coronavirus, as well as 15,000 individuals who have mild or moderate symptoms.
The project is backed by £28 million from Genomics England, UK Research and Innovation, the Department of Health and Social Care and the National Institute for Health Research. Illumina will sequence all 35,000 genomes and share some of the cost via an in-kind contribution.
The study, facilitated by the University of Edinburgh and multiple NHS hospitals, will explore the varied effects coronavirus has on patients, supporting the search for treatments by identifying those most at risk and helping to fast-track new therapies into clinical trials.