Participants in 100,000 Genomes Project help to advance our understanding of bowel cancer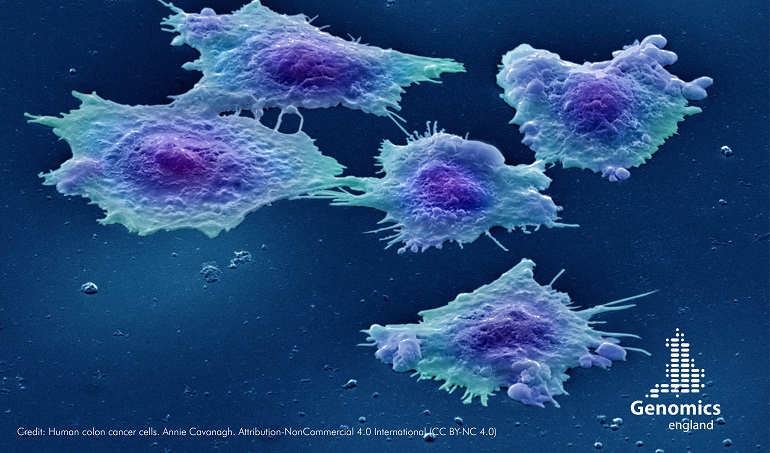 Genomic data provided by participants in the 100,000 Genomes Project has helped Cancer Research UK researchers identify how a common type of gut bacteria could contribute to bowel cancer.
The research, undertaken by a team of international researchers led by Professor Hans Clevers in the Netherlands, shows that a toxin called colibactin released by a strain of E. coli, causes unique patterns of DNA damage to the cells lining the gut. These 'fingerprints' were also seen in bowel cancer tumours, showing a direct link between the bacterial toxin and the genetic changes that drive cancer development for the first time.  This work demonstrates the value of Cancer Research UK's Grand Challenge to understand how bacteria may influence cancer.
Sequencing data for the paper was provided by Genomics England from participants in the 100,000 Genomes Project and is published in Nature today. Working with scientists including Dr Henry Wood and Professor Philip Quirke FMedSci from the School of Medicine at the University of Leeds, Genomics England provided 2,208 genomes for the project, without which the findings would not have been demonstrable.