Queen's Award in International Trade for SciBite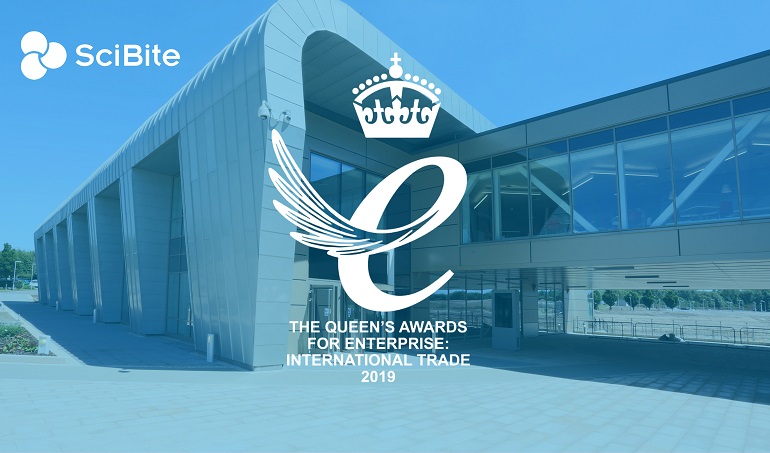 Rapidly growing semantic analytics technology company, SciBite, is delighted to announce being named as a winner of the Queen's Award for Enterprise in International Trade 2019 – the highest official UK awards for businesses.
Established in 2013 and headquartered in the UK at the Genome Campus in Hinxton, Cambridgeshire, the company operates globally with offices in the USA and Japan. SciBite receives recognition for outstanding short-term growth in overseas sales over the last three years.
The international growth of SciBite has been led through global adoption of its disruptive semantic software across the top 20 largest pharmaceutical companies in the world. Overseas sales have grown substantially year on year rising from £316k to £2.3 million, a rise in total of 645%. "We couldn't have won this award without all of SciBite's dedicated employees and our fantastic customer base. Winning the Queen's Award is one of SciBite's proudest moments that we will never forget." said Lee Harland, Founder & CSO at SciBite.
To find out more about SciBite's ontology-led approach to transforming unstructured content into machine-readable clean data, visit www.scibite.com