SciBite announced as fastest-growing company in Pharma Fast 50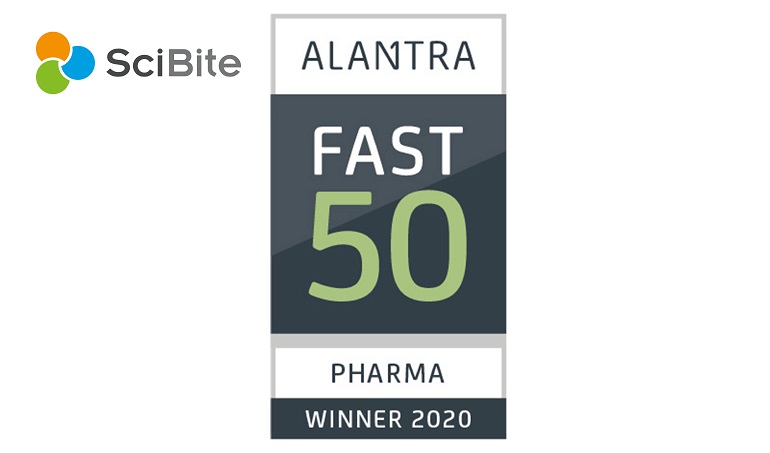 SciBite today announced being named the fastest-growing company identified in this year's Alantra Pharma Fast 50, an annual ranking of privately-owned pharmaceutical businesses in the UK based on growth speed.
Securing contracts with three-quarters of the world's largest pharma companies, SciBite topped the chart having delivered compound annualised growth of 76% over the past two years, and now boasts a workforce of 50+ scientific experts servicing more than 50 clients worldwide.
SciBite's software technology combines the latest developments in machine learning with its ontology-led approach, providing an infrastructure that understands the complexities of scientific data. It gives customers the ability to build their data foundation with standardisation, harmonisation and acceleration.
"This is a great accolade for us to receive and it's as a result of our amazing team and amazing customer base that achievements like this one are possible." says CEO and President Rob Greenwood.