Wellcome Genome Startup School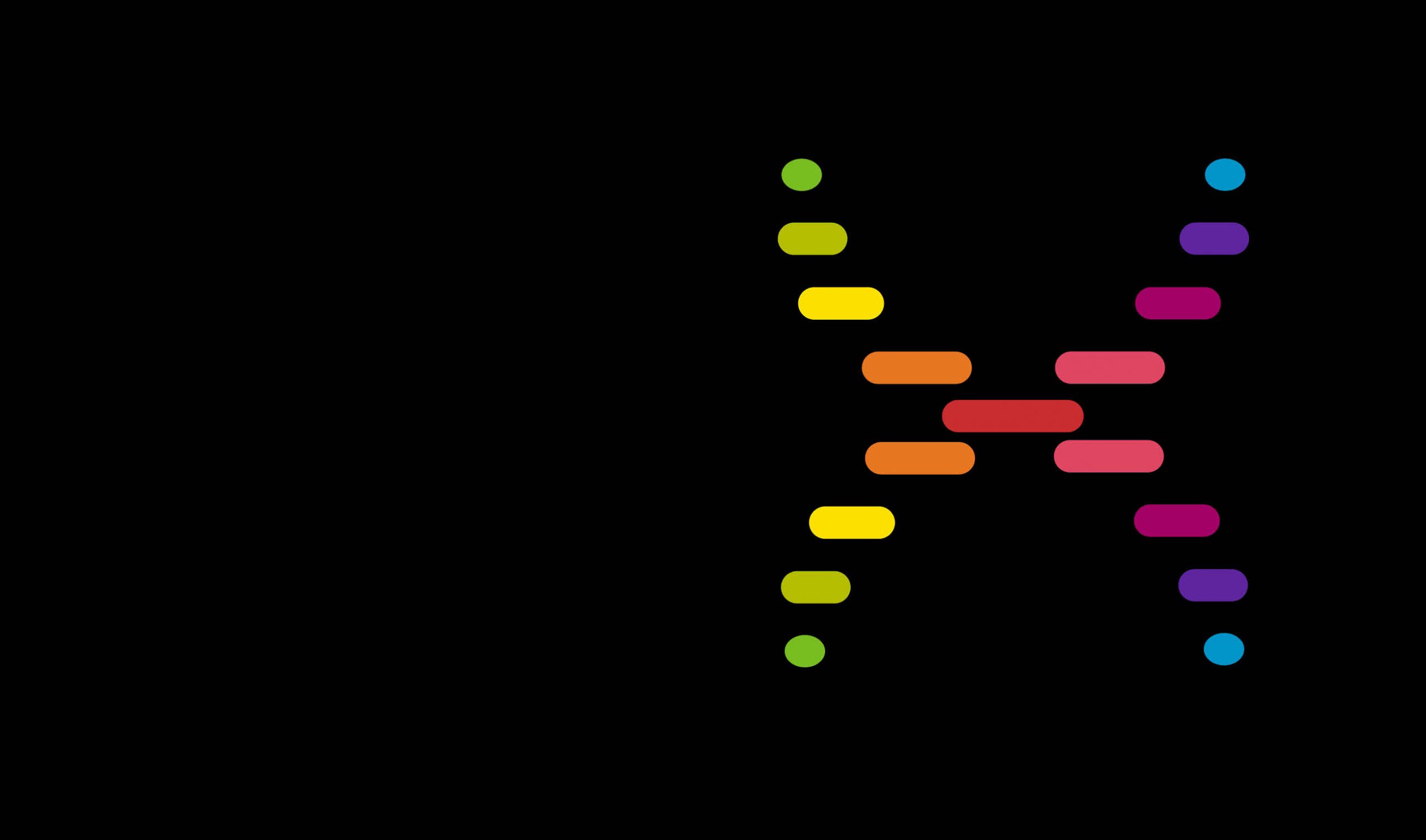 Everything about the Wellcome Genome Campus Startup School - from how we created the programme, to early success for one of our participant founders.
It's a wrap
Last week (April 8th 2021) saw us celebrating the Grand Finale of the Wellcome Genome Startup School with 24 participants recruited exclusively from Sanger and EMBL-EBI. Also in attendance, were the programme's speakers and mentors as well as specially invited guests, some of whom were panellists and were given the task of assessing twelve two-minute pitches from each team. The hosting team was composed of Jo Mills (GRL), Anca Belu (GRL), Vika Lebedeva (GRL), Steve Cross (@steve_x ) – a scientist turned stand-up comedian, and Ellen Turnill Montoya (@ellen_tm_) a Creative Director of a London-based brand agency who produced fun logos for each of our Startup School teams. More on that, and a show of some of her designs later…
Despite it being a virtual event hosted via Zoom, and a pitching event to boot- it was interactive, fun, and dynamic. Two hours just flew by.
How did the Startup School come about?
The Startup School arguably spent two years in the making. Back when we started thinking about how we can provide a supportive learning environment for genome and biodata scientists, we called this project 'the Roadmap'. Before COVID19 swept through the world in such a destructive and transformative way, this entrepreneurial training programme was being mapped out by us through a series of meetings, armed with Sharpies of all colours and hundreds of PostIts spread across the boardroom tables and walls of the BIC meeting rooms. The intention was to create a series of face-to-face workshops on key topics that introduced participants to the cornerstones of early business idea formation, validation, management, and leadership.  From conducting market research into entrepreneurship education, we knew this was an area completely unserved. There are a plethora of Accelerators all over the world that source talent and recruit founding teams with business ideas that are already somewhat shaped, polished and developed, but no one seemed to be formally looking to support the very early stage ideas originating from the science of genomics and bioinformatics.
Around a year ago, when it became clear that our ways of working, learning, and interacting with each other were forever altered, we started planning Roadmap Version 2.0- a Zoom-based virtual learning syllabus that would require a fair amount of commitment from its participants but would not prevent those who already have a full-time job and commitments in taking part.  We decided to call it 'the Startup School', we ran a survey to validate some of our thinking around what the programme should be, we created the website, designed the hoodie and the brand, sorted out sign up forms and a mailbox, set a registration deadline, an expert project manager joined our team (Sue Quick, GRL) and we started socialising the idea with many of our friends and colleagues both on and off Campus.
By this point, our Programme looked like this.
We gave many presentations to potential collaborators, we recruited mentors and speakers. This entire process was a huge intrapreneurial endeavour for the Startup School team- none of us had ever done anything like this before. Throughout, it was humbling to see that everyone we invited to take part, was happy to help- the list of people without whom this project would not have been possible is truly monumental.
To our enormous excitement, we received 48 applications- all from individuals working on Campus- either at the Sanger Institute or EMBL-EBI. We had ourselves the makings of our very first cohort and the rest, as the saying goes, is history.
What did the participants experience?
Huge thanks go to the Startup School speakers who took the cohort on a content-rich journey, from the most exhilarating and inspirational fast talkers, and quiz masters, to ex-Sanger PhD students- turned founders, investors, team builders, leaders, CEOs, and gifted storytellers.  Their knowledge condensed into two hourly pockets of time every other week, was worth every second of Zoom time and bandwidth, with many mentors (who attended many of the sessions) reporting that they too learned a huge amount alongside the Startup School teams.  Thank you, mentors and speakers- you were the essential ingredient of the programme's success!
Preceding the first learning module, was a Kick-Off Event, during which participants all met each other and found out who would be their team buddy. We paired individuals carefully; one of the team members brought an idea for development, and the other member brought crucial skills and expertise in an area that would most benefit each idea. Julia Wilson and Andrew Leach both expressed very encouraging words of support for what was a first-of-its-kind training programme in the history of the Wellcome Genome Campus. At that time, Andrew Leach said:
"There is a lot of support at EMBL, Sanger, and other organisations to help the participants take the ideas they bring to this Startup School and translate them into reality. EMBL, and EBI in particular are very supportive of this initiative and we are all looking forward to seeing what comes out of it."
Dr Andrew Leach, EMBL-EBI, Head of Industry Partnerships
Julia Wilson had said:
"We would love it if one or all of these ideas were to go on to become the next big thing in tech or genomics or perhaps the next UK unicorn. But the most important thing, is that participants gain the skills, the knowledge and the confidence to follow and develop their ideas should they want to."
A fun first task for the teams was to create graphic shields that represented their team's idea and vision. They then had to present back to the rest of the cohort. Here are just some of the shields we saw.

Class of 2020-21
Here are the ambitious, curious, enterprising, creative, hard-working individuals who came with us on this journey. Thank you! We hope this is just the very beginning of a path that leads to a successful future for you all as founders, consultants, business leaders, and academics.
The programme culminated with the Grand Finale, with teams delivering elevator pitches with both founders presenting for a minute, and suffice to say… every single team impressed and delivered a polished summary of their idea in a way that made many in the audience wonder if they had done this sort of thing before. There have been so many great post-session comments flooding in, here are just some of them:
"…fantastic sessions. Thank you for the chance to be involved, happy to support companies at the relevant time in the future…"
Someone connecting industry, academia, and the third sector
"Great presentations well delivered. Very impressive and well done to the organisers who supported the cohorts. Furthermore, I found the event really high energy and engaging which is not always the case with these pitch fests. Well done all around!"
"The next stage for all the companies (if they haven't already done so) is to develop a business plan."
CSO and biotech company co-founder
To create a fun and celebratory feel, and to help discharge presenters' nerves, we asked Ellen Turnill Monotya who works for a creative agency in London (but also does comedy on the side) to come up with some suggestions for new company logos for all teams based on their two-minute pitches. Here are some of the highlights:
Final words of praise and encouragement for the participants came from Mike Stratton- Director of Wellcome Sanger Institute:
What happens next?
Having held a series of interviews with the individual Startup School teams, we've built up a better picture of how they would like to be supported post programme and even though, as expected, the types and amount of support wanted is varied, all of our participants are happy to join a Startup School Alumni Network as they continue developing their ideas. We hope to soon gather the Alumni in person, to meet them over beers and pizza as lockdown restrictions begin to lift.
Whilst the official mentoring duties of 19 industry experts have come to a close with the programme's end, some have generously offered their time and advice to the Class of 2021 even after the programme has completed. We hope that all of our participants will take every opportunity like this to build, develop, secure funding, spin out and scale faster.
Early success for one Startup School founder
We're very proud to have supported Jon Tyzack and Nick Salmon (Team Biosynthesize) in developing Jon's idea by providing information and access to resources that had helped him steer his business towards first commercial success. During the course of the programme, he announced a non-exclusive license and collaboration (as part of EMBL-EBI) with a German enterprise focusing on industrial biocatalysis. Read the accompanying Press Release here.
We wish you many more successes in the future, Jon!
One door closes and another opens
The Startup School is many things wrapped into one. It has been a revelation, a personal growth project, an experiment (a successful one that didn't blow up), an intrapreneurial accomplishment, and a glue that brought many remote working people together at a time when much in the world felt quite bleak. We're immensely grateful to everyone who supported the School, given up their time, generously shared precious knowledge that took years to accumulate, and participated with such energy and aplomb.
We're already planning the second run-through of the Startup School, so if you like the idea of getting involved in any capacity (a participant, a speaker, a teacher, an MC, an entrepreneur in residence, or as a mentor) then we would love to hear from you. You can get in touch by emailing us at startupschool@wellcomegenomecampus.org
We teach entrepreneurs- would you like to learn?
If your answer is 'yes', then please pre-register for the second cohort, and don't forget to encourage your friends to apply too: https://forms.gle/U4t6XptXfEVize4C9